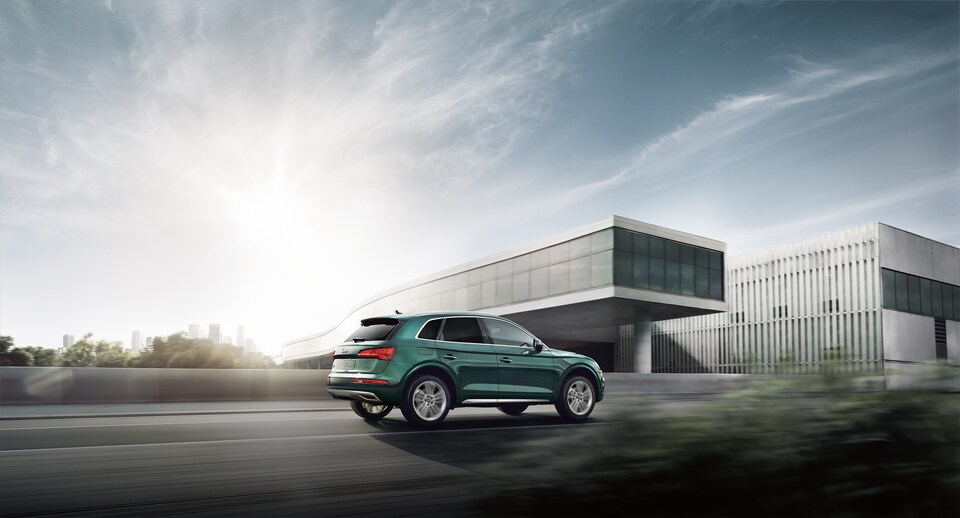 Available Pre-Owned: the Audi Q5 at Audi Fort Collins
For an SUV that elevates the standards on what luxury utility should feel like, make sure you view our Audi Q5 inventory available at Audi Fort Collins. The Audi Q5 is a superb partner for anyone who wants the practicality of an SUV coupled with high-end luxury features and designated pristine performance. In Premium, Premium Plus, and Prestige trims, the Audi Q5 has multiple options with additional bonus features built to excite.
Understanding the Audi Q5
The Audi Q5 is an SUV that takes performance and comfort to the next level. With a powerful engine, as well as an upscale interior, the Audi Q5 selection we have available provides enough choice for our drivers. Furthermore, smooth driving is enabled through the all-wheel drive and athletic handling to help navigate your Audi Q5. This leaves an impression that when you take your Audi Q5 for a spin you're attaining an almost sports car style rush while having all the practicality of an SUV. Since the Audi Q5 is an SUV, spaciousness and safety features come standard, leaving you feeling great with your purchase.
Make an Inquiry
* Indicates a required field
Purchasing a Used Audi Q5 for Audi Fort Collins
What could be better than an SUV from Audi? The answer would be one that you can get at a spectacular price. Our used inventory is both heavily inspected, and full of fantastic savings for your benefit. Through usage and time, the price drops but the inherent quality remains the same. Audi vehicles are long-lasting, take advantage of this by buying used.
To own an Audi Q5 SUV is a wonderful privilege that leaves you with a dependable vehicle. Long lasting and affordable, as well as packed with performance, utility, safety, and space, the Audi Q5 is a partner to get excited about. To test drive a pre-owned Audi, please visit our dealership here at Audi Fort Collins.