Service Specials at Audi Fort Collins | Fort Collins, CO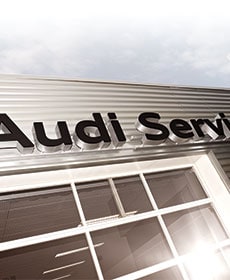 10% Off
Service
Applicable for your service or repair. Discount is off the total invoice amount, including parts and labor.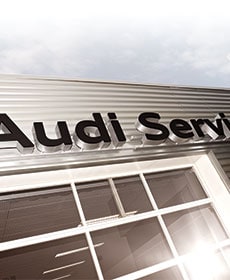 $79.95
Synthetic Oil & Filter Change Special
4-cylinder gas engines only. Includes changing the synthetic engine oil (6 qt. max.), installing a new Audi Genuine Oil Filter, checking-and topping off-the brake and windshield washer fluids.
Save 20%
All-Wheel Alignment Special*
Check front and rear toe-in, toe-out and camber.
Inspect suspension and steering components.
Check tire wear and air pressure.
Reset to factory specifications.
Recommended with the installation of new wheels and/or tires.
*Must present coupon at time of write-up. One coupon per customer per visit. May not be combined with other offers. Discount is off dealer price. Excludes taxes. Not redeemable for advertised specials, previous purchases or cash. Valid exclusively at Ed Carroll Audi in Fort Collins, CO.

Monday - Friday 7:30 AM - 5:30 PM
Saturday 8:00 AM - 1:00 PM
Sunday Closed
See all department hours
Monday 8:00am-7:00pm
Tuesday 8:00am-7:00pm
Wednesday 8:00am-7:00pm
Thursday 8:00am-7:00pm
Friday 8:00am-7:00pm
Saturday 8:30am-6:00pm
Sunday Closed
Monday 7:30 AM - 5:30 PM
Tuesday 7:30 AM - 5:30 PM
Wednesday 7:30 AM - 5:30 PM
Thursday 7:30 AM - 5:30 PM
Friday 7:30 AM - 5:30 PM
Saturday 8:00 AM - 1:00 PM
Sunday Closed
Monday 7:30 AM - 5:30 PM
Tuesday 7:30 AM - 5:30 PM
Wednesday 7:30 AM - 5:30 PM
Thursday 7:30 AM - 5:30 PM
Friday 7:30 AM - 5:30 PM
Saturday 8:00 AM - 1:00 PM
Sunday Closed